No. 100
Electric Steeple-cab
Steeplecab locomotive No. 100 was the first freight locomotive utilized on the Tidewater Southern Railway.  T.S. 100 was built in 1912 at the Central California Traction shops in Stockton from CCT motor flat car No. 1.  It served the Tidewater Southern from 1913 until retired and scrapped in 1948.  When the 1,200/1,500-volt DC electrification system was removed from the railroad line in 1932, a portion remained in Modesto so that T.S. 100 (and No. 106) could drag steam powered trains from its station at Aurora through Modesto on 9th Street.  Modesto city codes would not allow steam locomotives to operate on 9th Street because of the excessive smoke.
(Photos: Top - Don Ross Collection, unknown location and date.  Second - Don Ross Collection, unknown location and date.  Third - W. Broschart, January 1948.  Forth - T. Gray, 9th Street Modesto, unknown date.  Fifth - M. Maynerd, June 1938.  Sixth - Guy Dunscomb, at Aurora, unknown date.)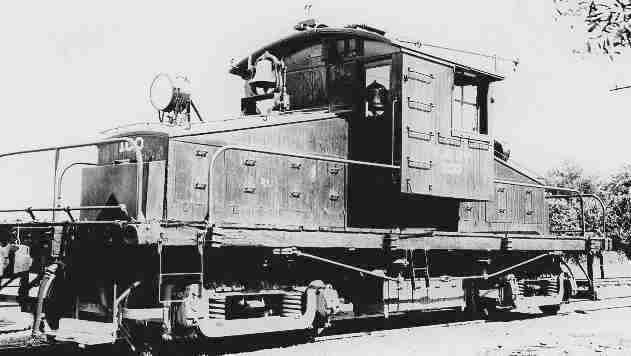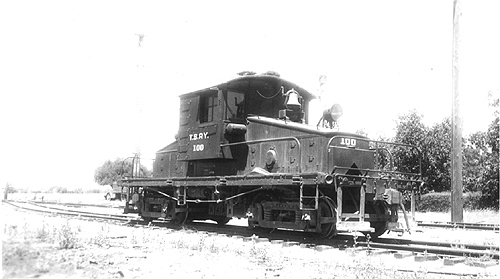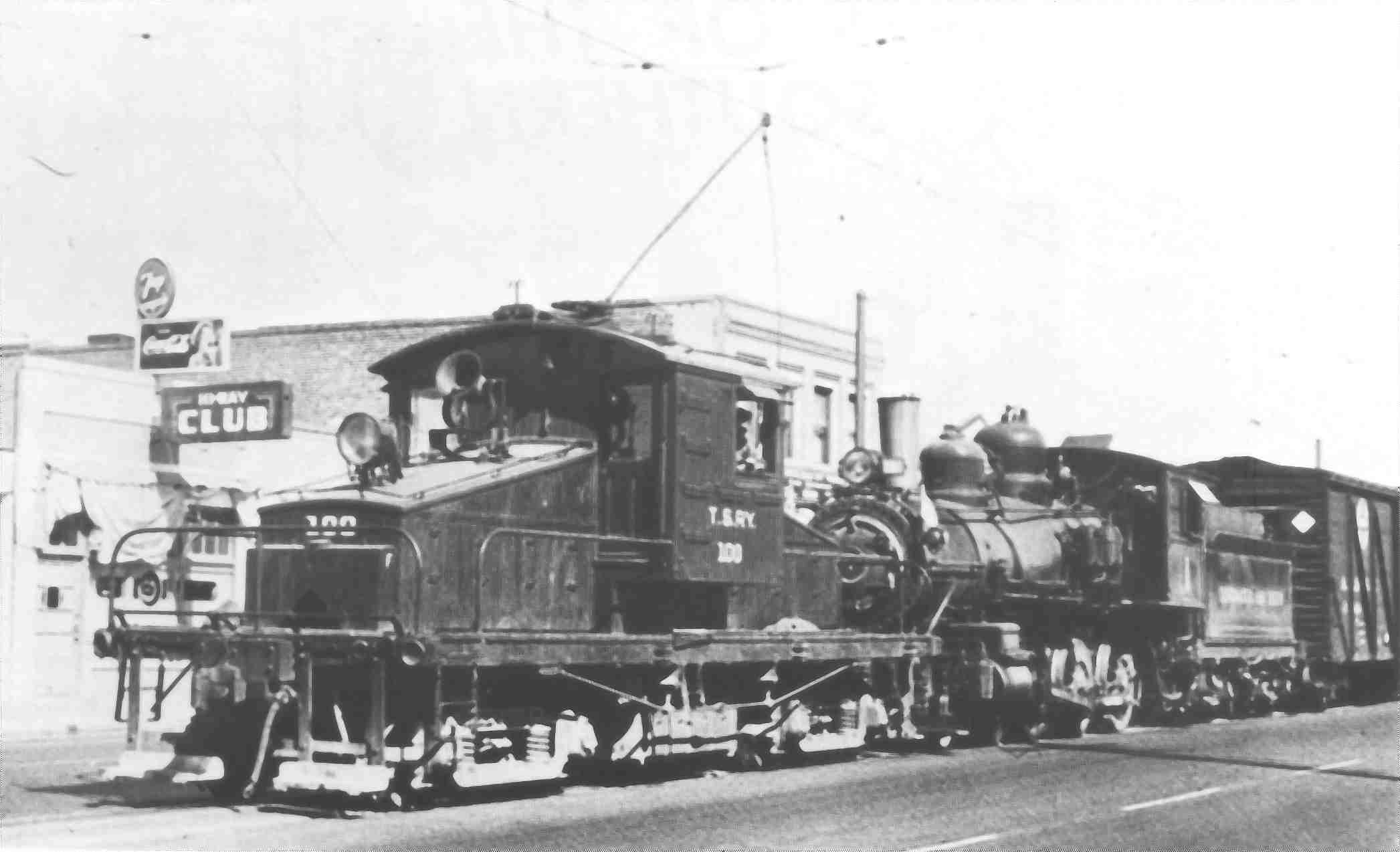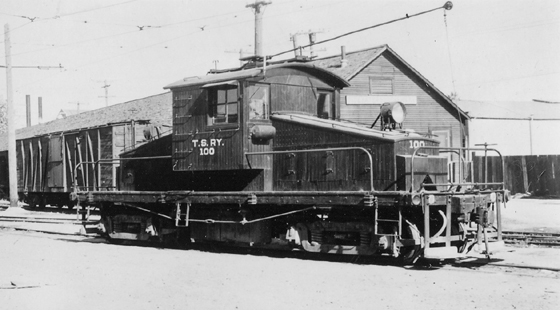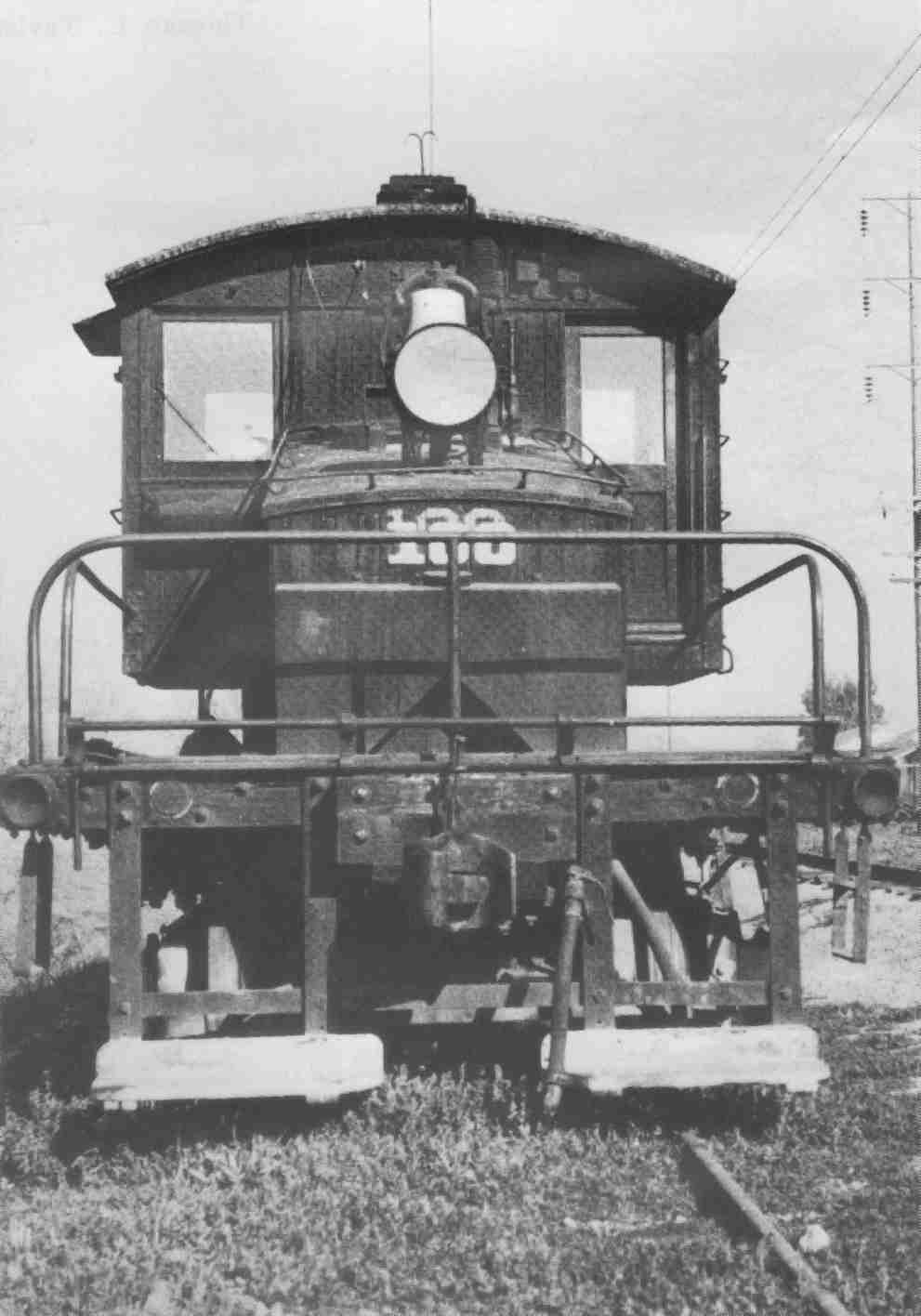 Webpage under continued construction - please check back!