Stanislaus River
The Stanislaus River crossing bridge structure was installed in 1912, several months before the October 8, 1912 opening of the Tidewater Southern main line.  It consisted of two 125-foot through truss spans over the actual river, and a wooden trestle extending to the south.  (The truss bridge spans were originally built in 1889 by the Union Bridge Company for another railroad.)  In 1954 it was determined that the truss bridge structure was stressed and could not manage the 220,000 pound per car loads of the day.  The following photographs depict the bridge replacement project undertaken in 1955 by the T.S.
The replacement bridge sections were constructed from turntable girders from the Western Pacific roundhouses at Elko and Winnemucca, Nevada.  The girders were modified by the Moore Ship Building Company of Oakland into one 30-foot and two 110-foot sections.  Temporary divergence of the river and construction of new permanent piers and temporary support piers took place while trains continued to operate.  Actual removal of the existing truss spans and installation of the three girder sections required three large cranes, and was accomplished with only a 30-hour delay of trains.  The truss bridge sections were slid over to the temporary supports and the girder sections were lifted into place, then the truss sections were dismantled, the temporary supports removed, and the river was returned to its natural flow.  The project cost was a mear $150,000.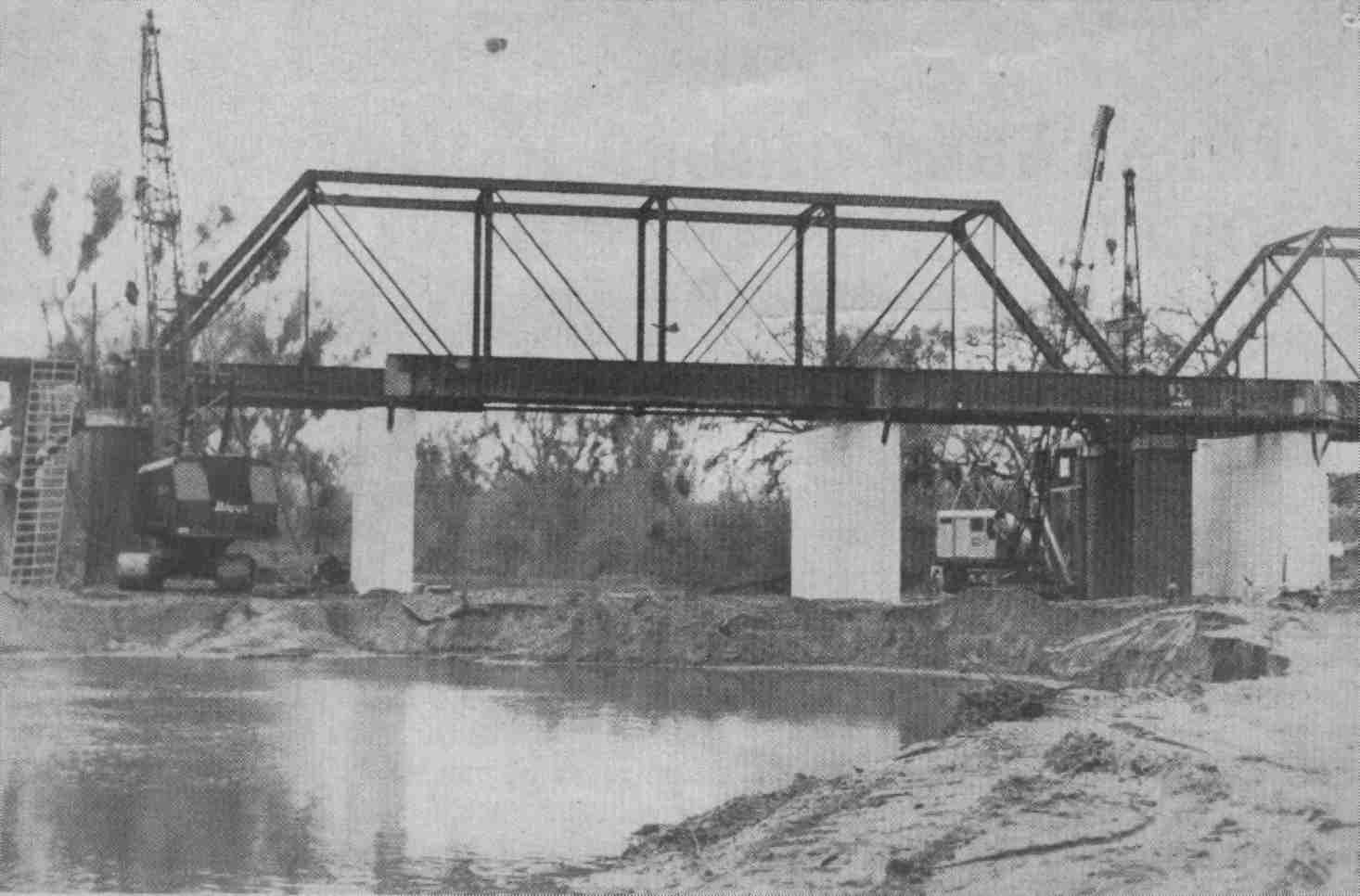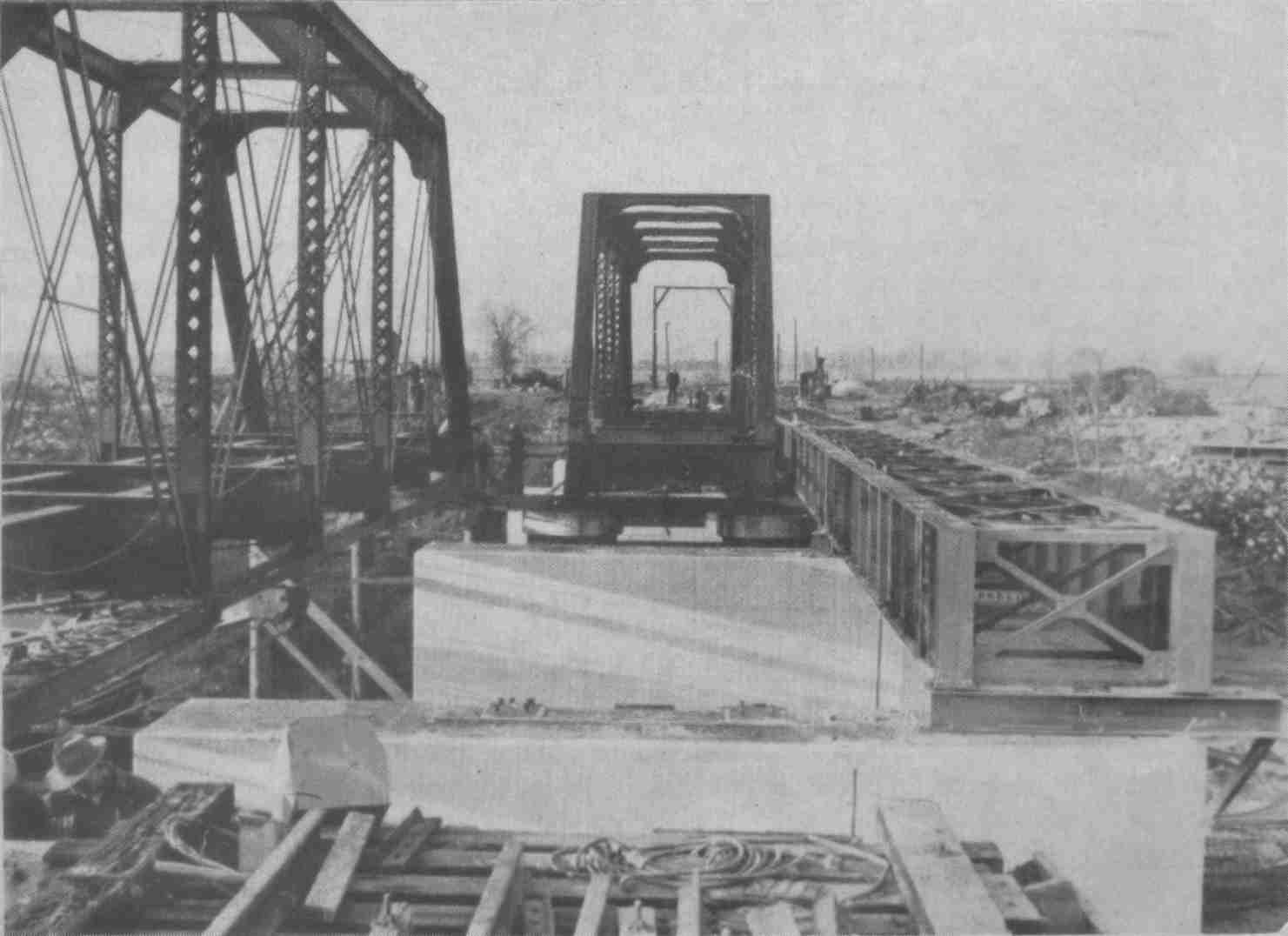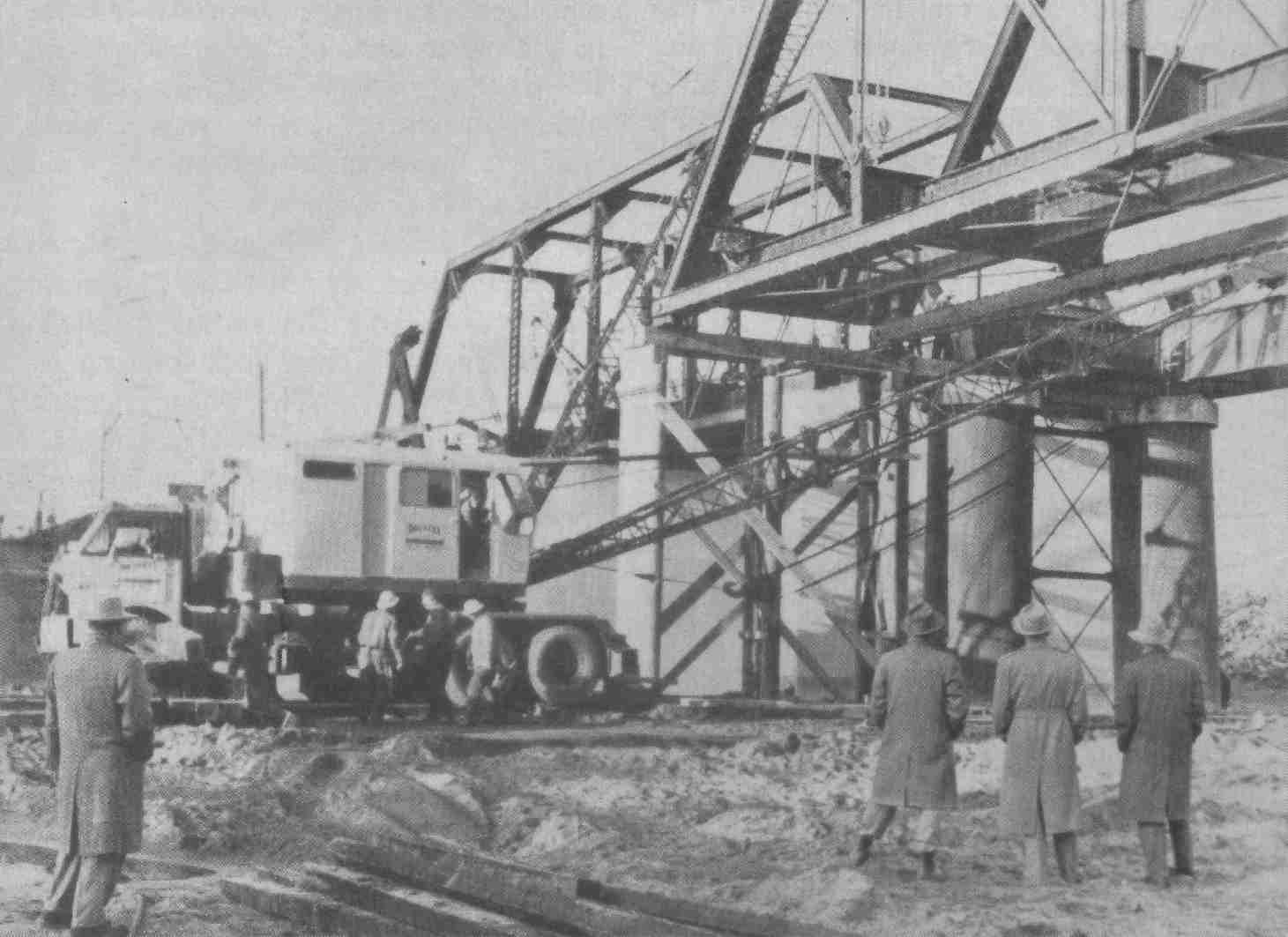 The following photographs depict the Stanislaus River crossing in November 1991.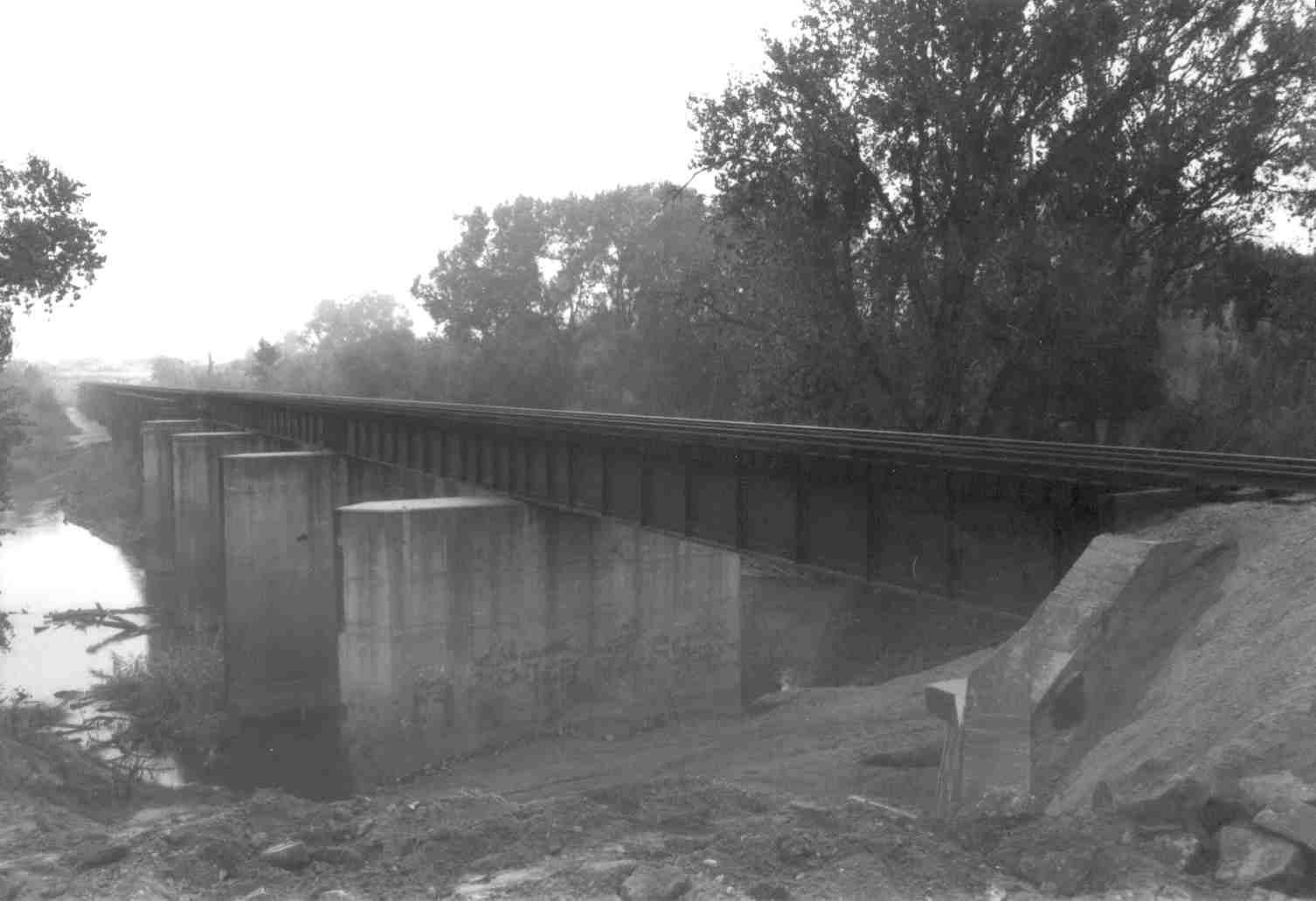 North end of bridge structure.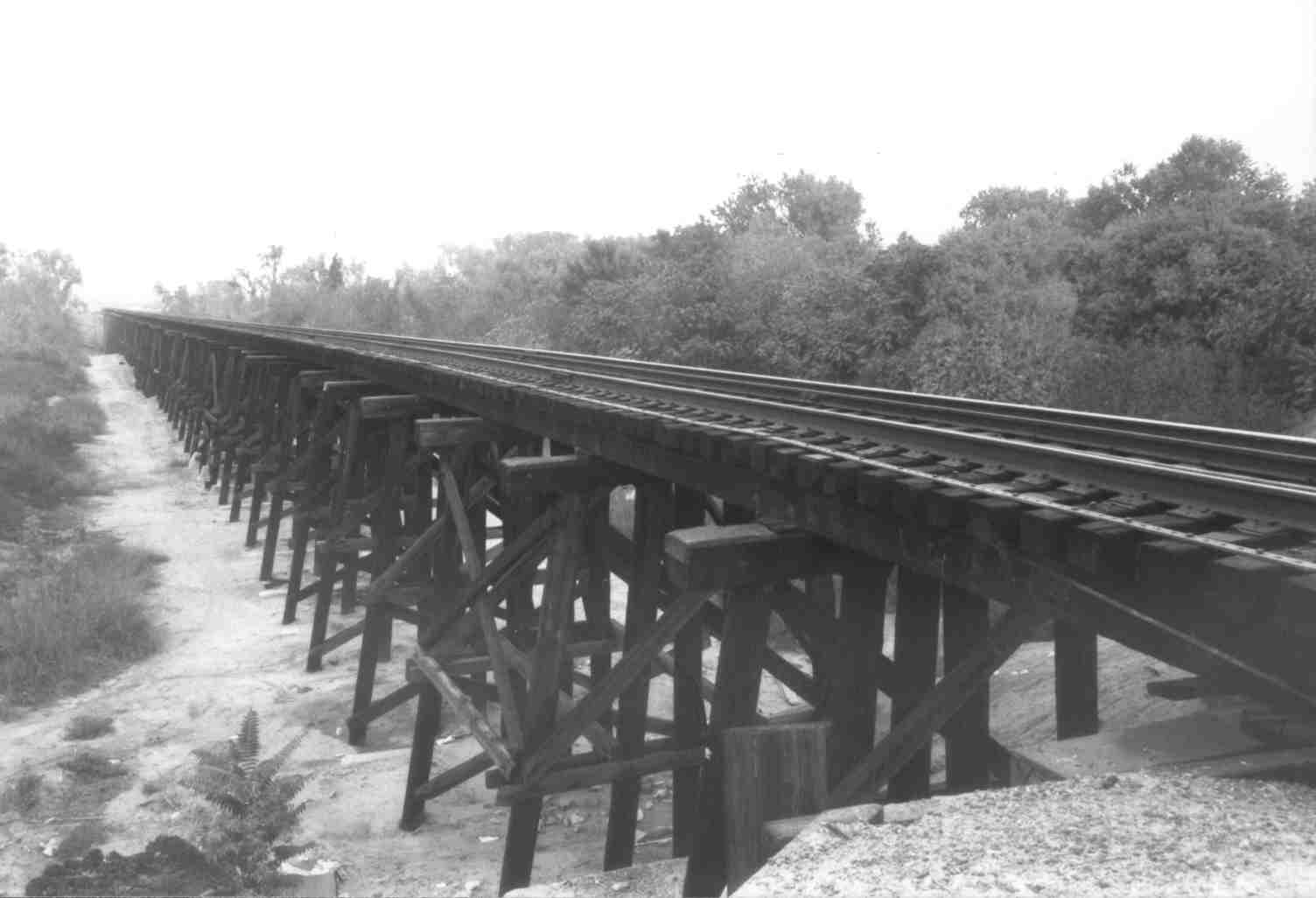 South end of bridge structure.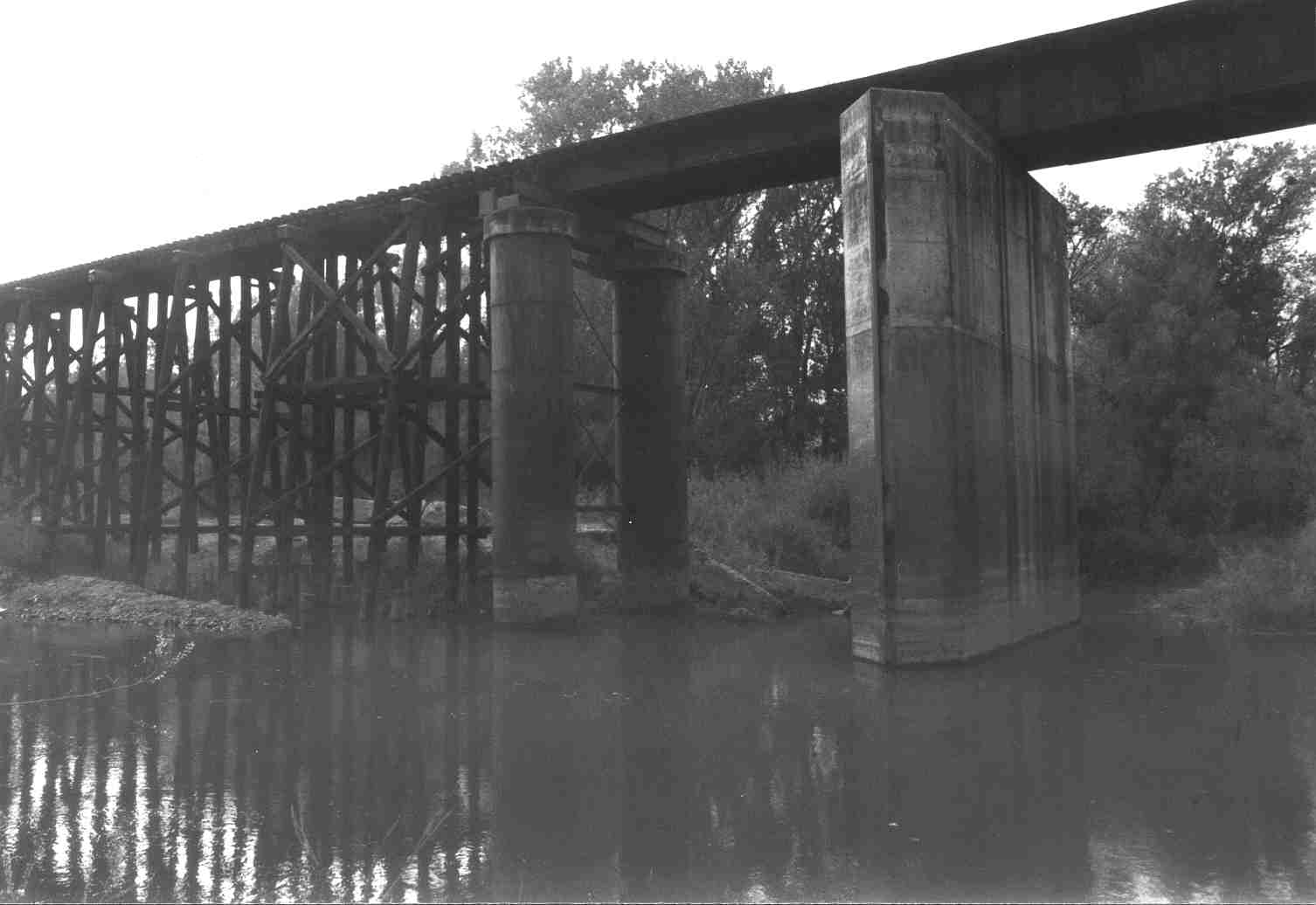 Trestle and girder section of the bridge structure.  The 30-foot girder section spans between the original (circular) twin piers and the newer elongated bridge pier.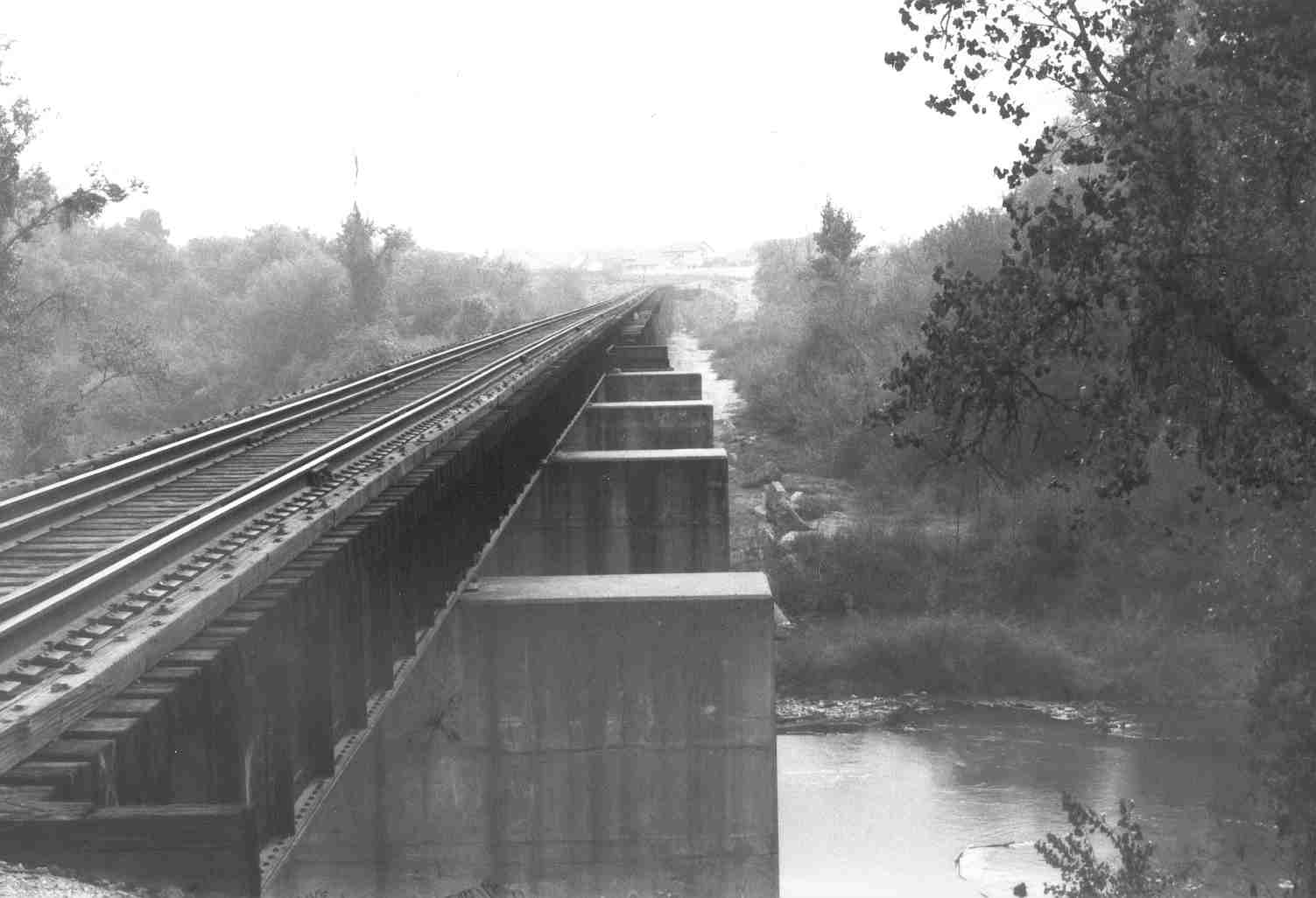 View along top of girder sections of bridge structure.  The new piers are wider which allowed temporary placement of the girder sections as the original truss structures were removed, then the girders were moved into place.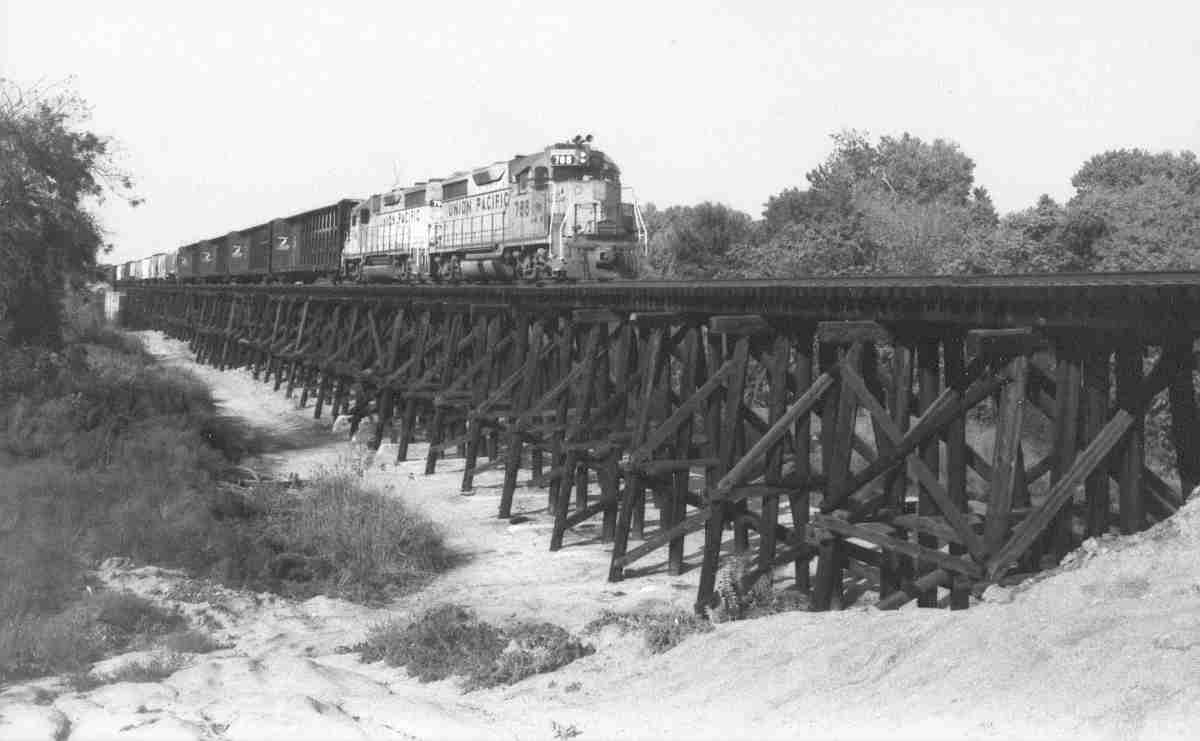 U.P. Geeps #783 and 794 southbound over the Stanislaus River crossing in November 1991.