TSRY Artifacts
Modesto Depot Sign
This sign was mounted on the upper southwest corner of the depot (on the 9th Street frontage).  A second and similar sign was mounted on the adjoining corner (on the D Street frontage).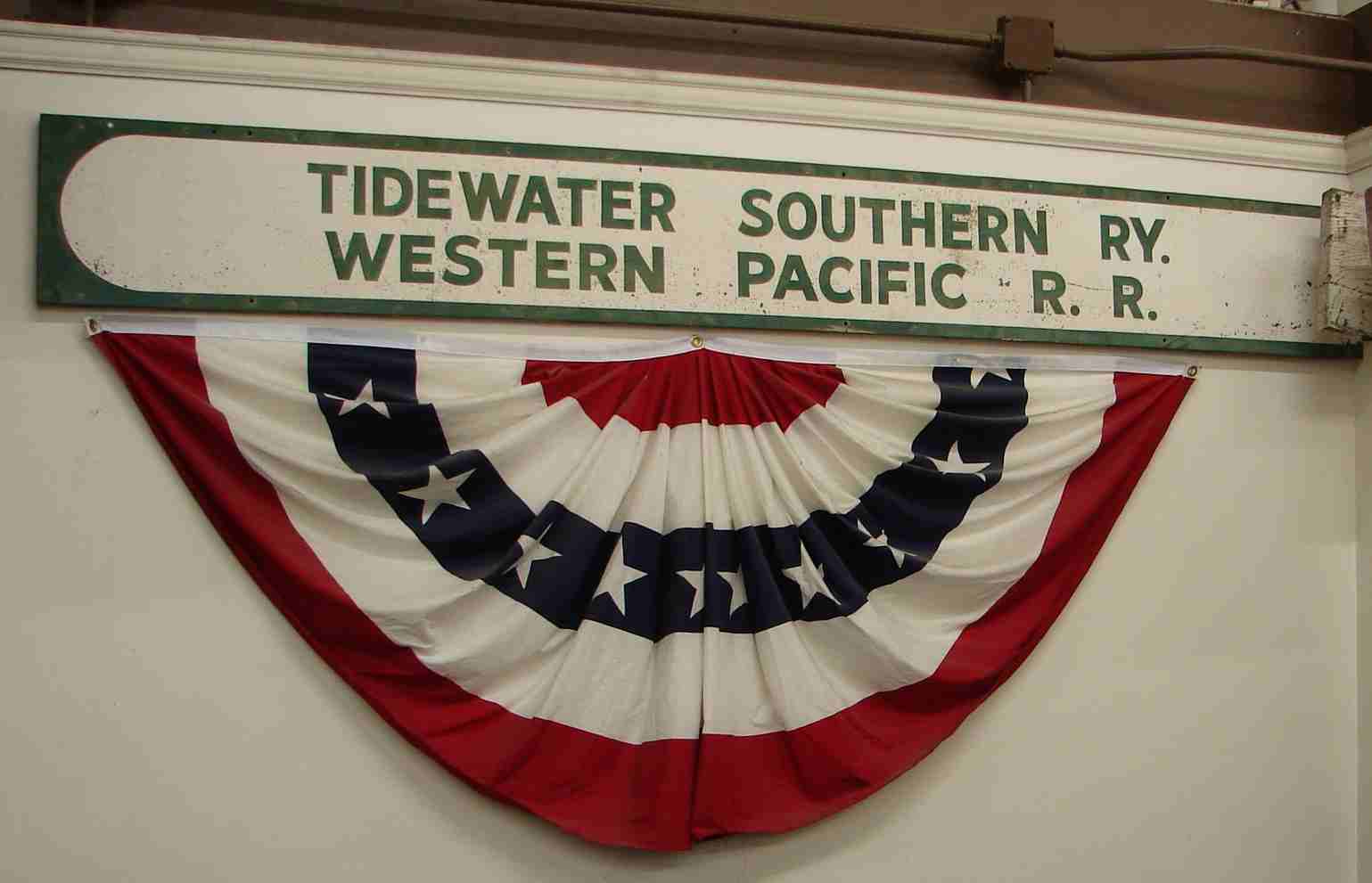 ---
ALBA Siding Marker Post
This sign post marked the rail siding that served the Petri Winery facility (now Bronco Wine Co.) which was located across the Highway 120 roadway.  The siding was located between the Van Allen and Sexton stops, nearing the city of Escalon.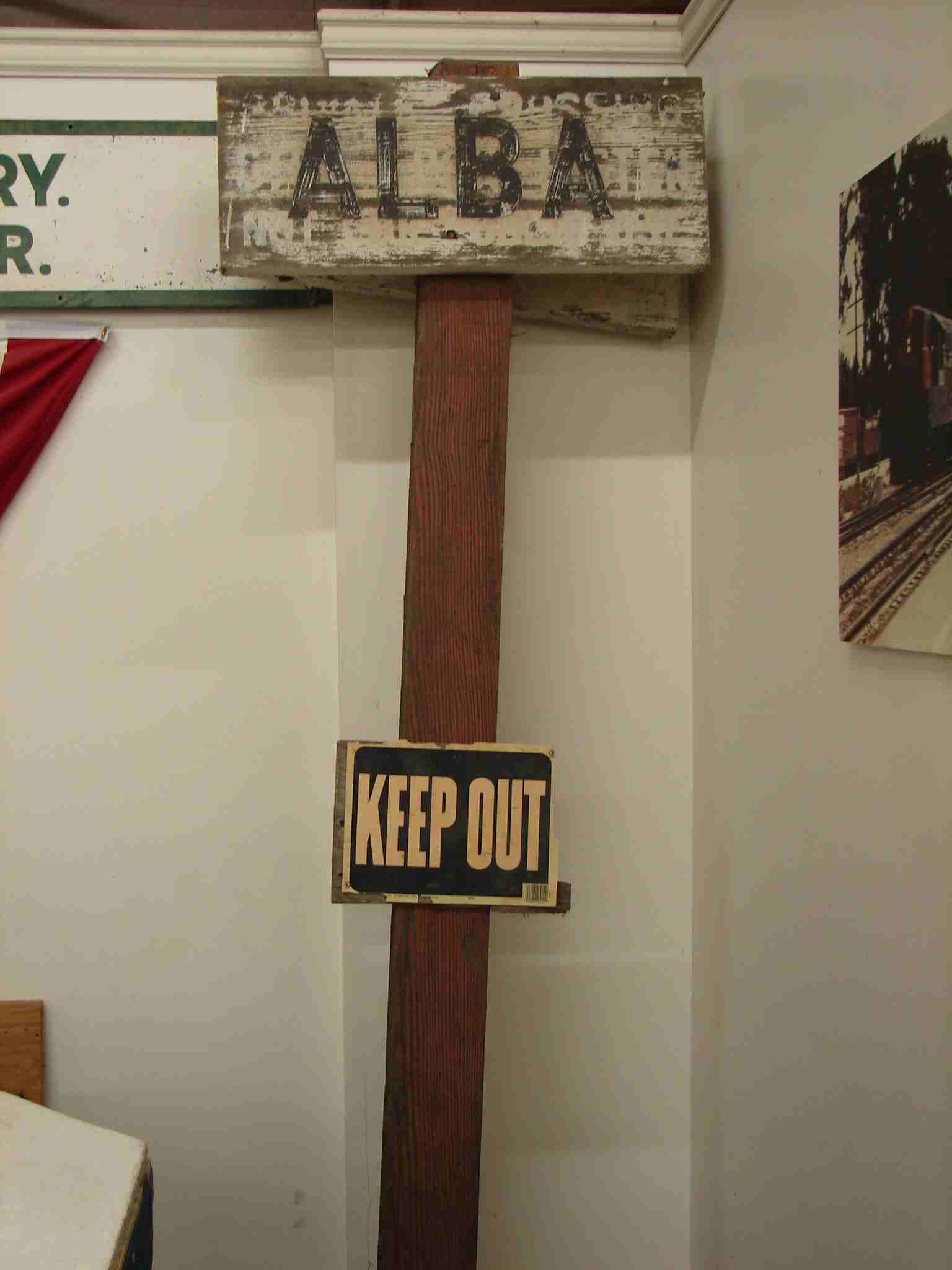 ---
TS Life Presever Ring #4
This life preserver was utilized by the Tidewater Southern B&B crews.  In the event a crew member fell from a bridge into the river below, the life preserver ring was thrown into the water to keep them afloat.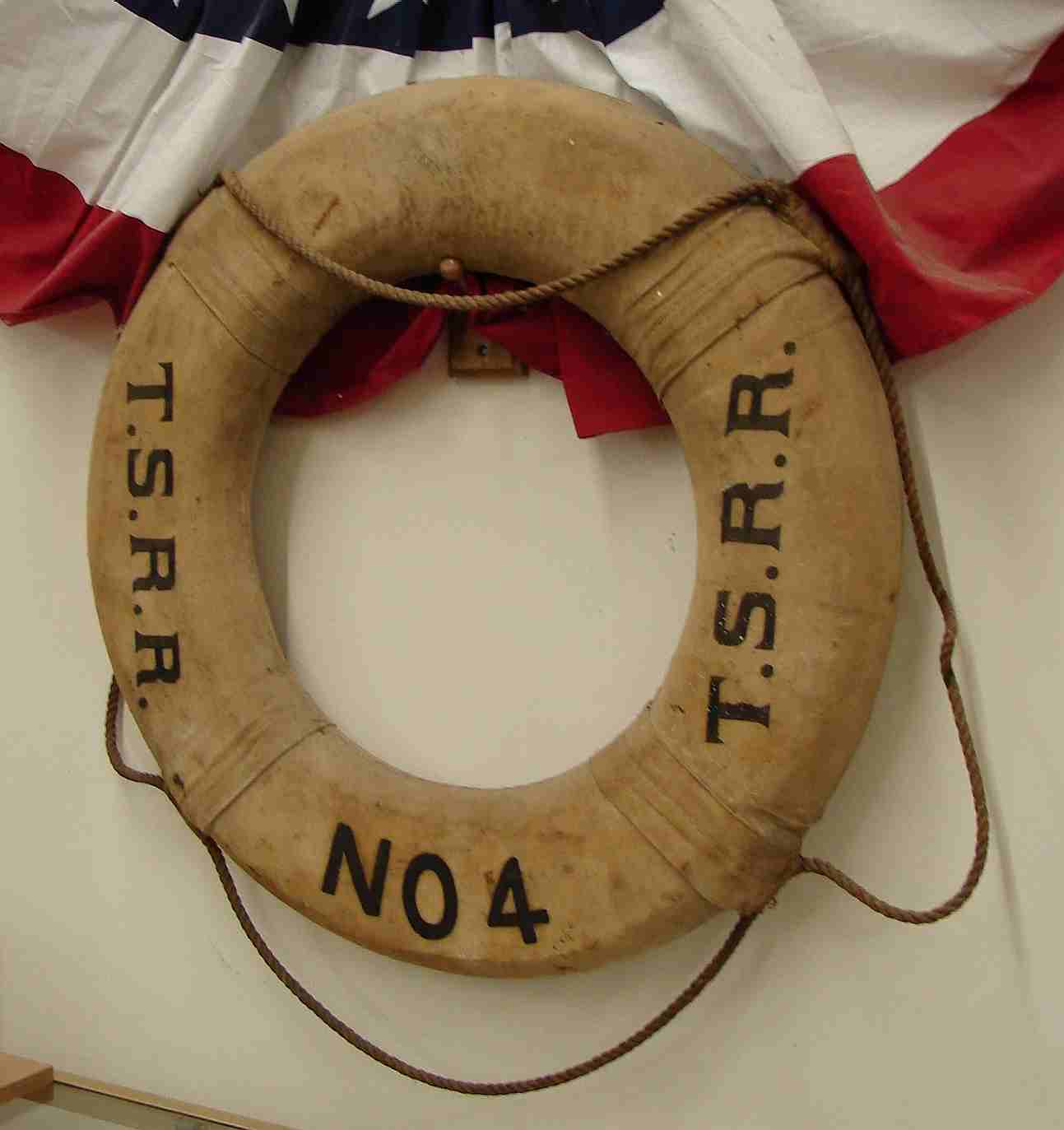 ---
Spreckels Road (Manteca) Cross Buck
This is one of the two warning cross bucks that were located at the Spreckels Road crossing on the Manteca Branch.  The Spreckels Road crossing was located near the rail line entrance to the Spreckels Sugar factory site and the end of the Manteca Branch.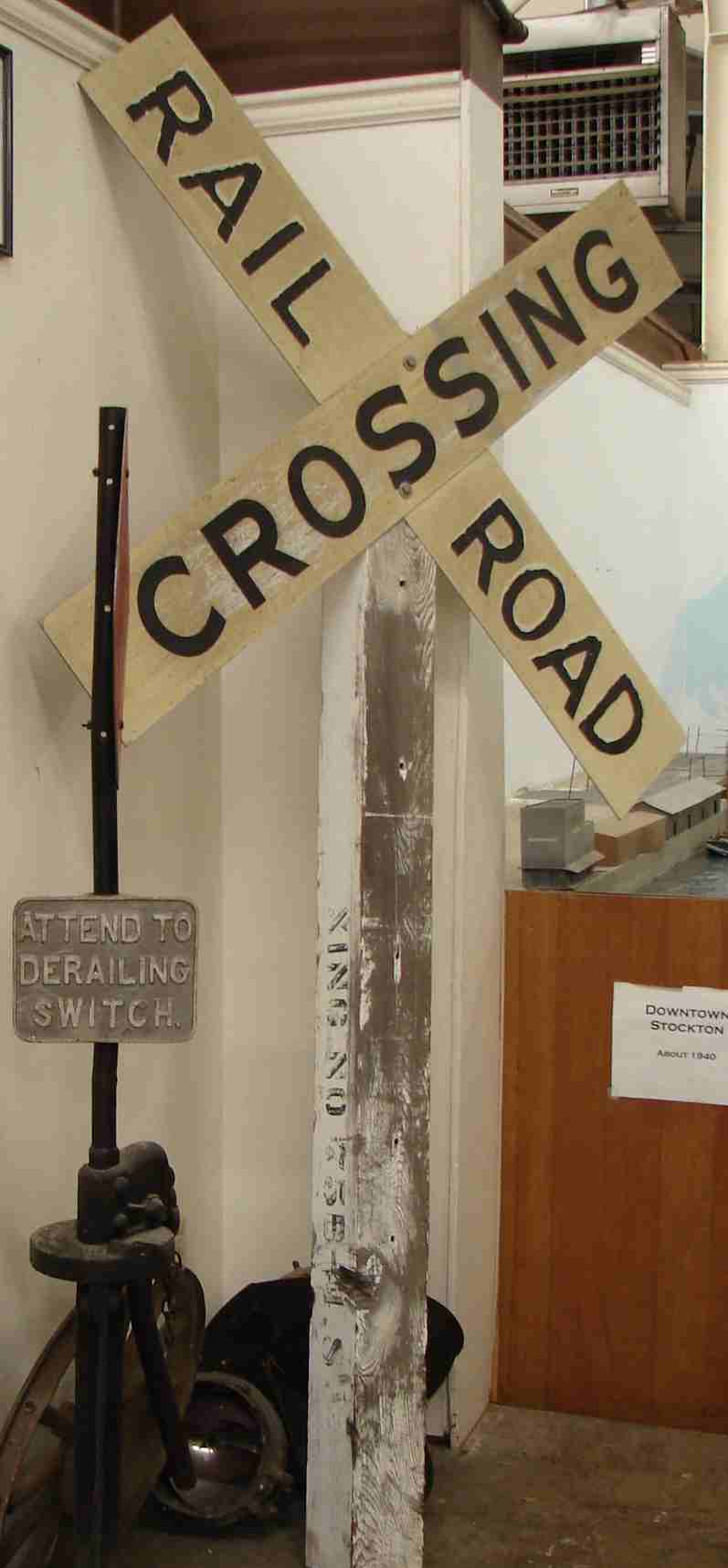 Page is under continuous update - please check back!