Interurbans

The Tidewater Southern Railway was established initially as an electrified interurban railroad extending from the Stockton Port, with plans to extend south through the Valley to Bakersfield.  In 1912 railroad management purchased three electric interurban cars from the Jewett Car Company of Newark, Ohio.  The TS interurbans were wooden 51-foot arch roof combinations numbered 200, the 201, and the 202.  The green colored cars consisted of four compartments--a fully enclosed platform, a main passenger compartment with toilet room, a smoking compartment, and a baggage compartment.  The Jewett cars were equipped with four RS GE 201g 600/1,200 volt DC motors (developing a combined 200 hp), Westinghouse brakes, and Brill trucks.
 When the railroad removed the overhead catenary in 1932, the truck motors were removed from the three interurban cars and they were relegated for a time to caboose duty; they were then detrucked and used a sheds in the vicinity of the Tidewater Southern rail line in Hilmar.  After many years of use as section-house and sheds, one of the interurban cars was salvaged in 1979 and transported to the Western Railway Museum in Rio Vista; where it is presently in storage inside one of the larger buildings awaiting restoration.  While the car is merely a shell today, it does personify its previous elegance and architecture of the time.  The car number is unknown and the undercarriage is long gone.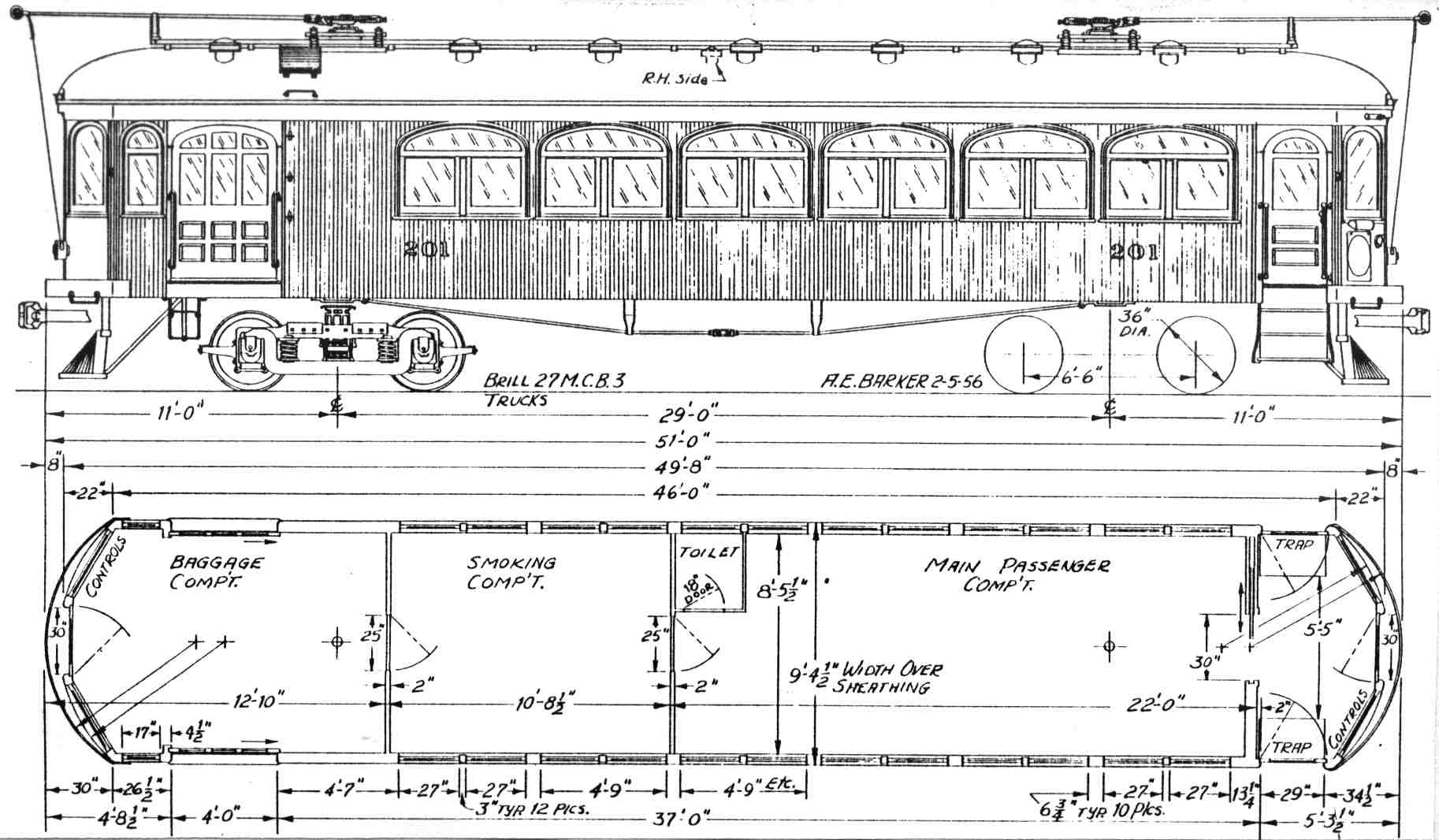 Below is a photograph of a TS interurban that was converted into a home for section hands at Hatch station.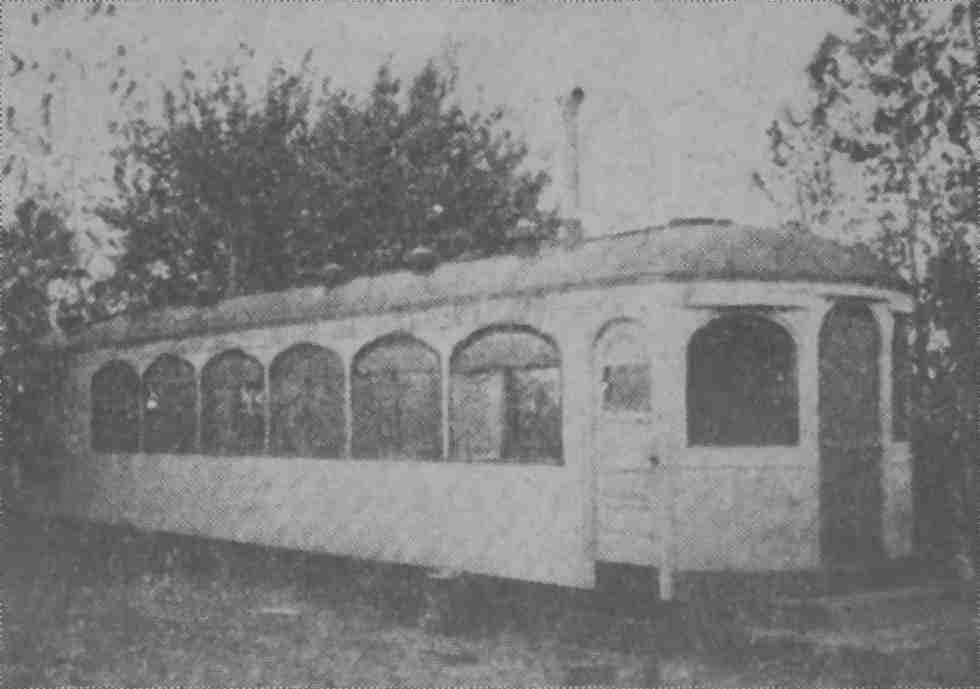 Below is a photograph of the TS interurban salvaged in 1979, and in storage at the Western Railway Museum.